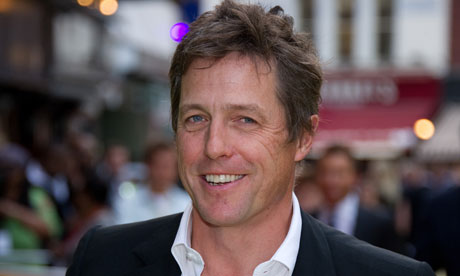 Film star turned anti-hacking activist Hugh Grant has become a parent for the first time at the age of 51.
The actor – best known for roles in Four Weddings and a Funeral and Bridget Jones's Diary – became father to a baby girl earlier this month.
The identity of the mother has not been revealed but a spokeswoman for the actor said they were on good terms.
She added: "I can confirm that Hugh Grant is the delighted father of a baby girl. He and the mother had a fleeting affair and while this was not planned, Hugh could not be happier or more supportive. He and the mother have discussed everything and are on very friendly terms."
Grant has had several high-profile previous relationships, including with Elizabeth Hurley and socialite Jemima Khan, from whom he split in 2007.
The actor has kept a low profile on the big screen in recent years. His last role was alongside Sarah Jessica Parker in 2009's Did You Hear About the Morgans? and his next project is to voice the role of a captain in animated film The Pirates!, due for release in spring.
Grant, who suspected that his own phone had been hacked, recently emerged as the unofficial spokesman for victims of phone hacking at the News of the World after railing against politicians for failing to curb the power of Rupert Murdoch. He wrote a New Statesman article after secretly recording a conversation with a former News of the World reporter, Paul McMullan, in which he alleged that ex-editor Rebekah Brooks knew about hacking at the paper.